A Best Seller, Year After Year...
2023 Edition currently available.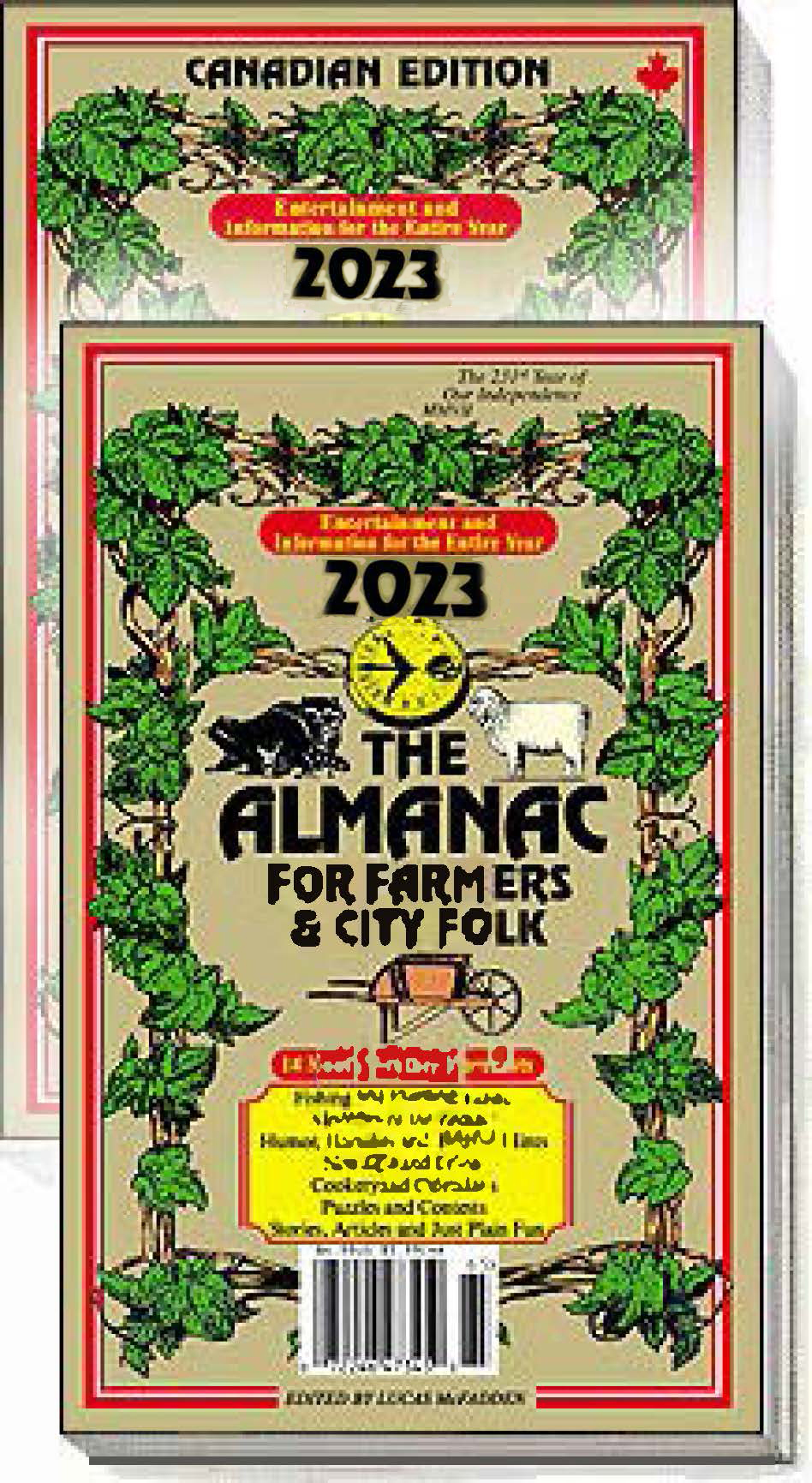 The fastest growing Farmer's Almanac with the most accurate weather forecasting... over 80% accurate! Millions sold. A truly American Tradition.
This delightful (with NO ADS), 192 page publication contains all the features you'd expect to find in a farmer's almanac, including Weather Forecasts, Fishing, Planting, and Tide Tables, and Astronomical Data...all for fourteen months, beginning November 2022.
THE ALMANAC also is packed with intriguing and informative stories and articles on a wide variety of interesting subjects for the whole family. There are plenty of stories and articles, trivia, nostalgia, anecdotes, cookery, and puzzles, as well as lots of helpful information.
3 year subscriptions are $ 20.95, see order form.
702-387-6777
Box 319, 840 S. Rancho Drive, Ste. 4
Las Vegas, NV 89106
Contact Us